Dr. Jim Weese is an authority on leadership, a gifted speaker, and a community leader.
He teaches and conducts research at one of Canada's top universities, where he also excelled in senior leadership roles. He has also consulted with some of the most admired companies in the world.
Weese is a professor of leadership and the former dean of the faculty of health sciences (2004–2015) at The University of Western Ontario in London, Ontario, Canada. He has also served as the special advisor to the provost and later as the acting associate vice-president (international) at Western. He was the dean of the faculty of human kinetics (1999–2004) at the University of Windsor prior to moving to Western in 2004. He is a transformational leader who has garnered impressive results in a variety of senior leadership positions throughout his distinguished career. He has engaged and informed audiences across many sectors on the merits of a team approach to leadership. His 5C Concept of Leadership serves as the foundation to his approach to leadership.
He is heralded as a transformational academic leader whose research papers appear in the top journals in his field. He is a dynamic speaker who has delivered a number of scholarly and keynote addresses to national and international audiences, as well as to practitioners who find his content and delivery style to be highly relevant and scalable. He has served as a leadership consultant with both nonprofit organizations and multinational companies, and he specializes in delivering workshops to academic leaders.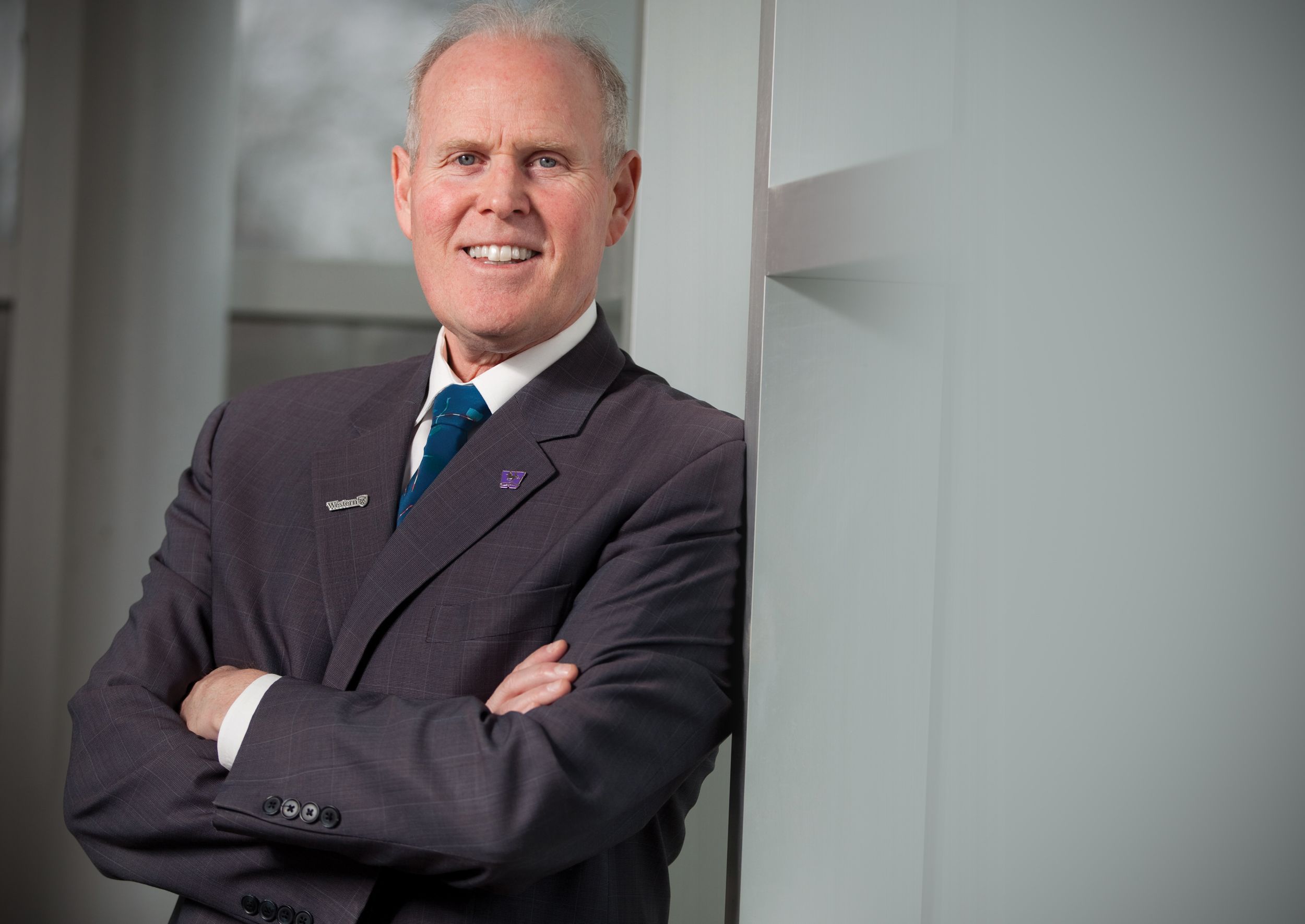 The greatest danger for most of us is not that our aim is too high and we miss it, but that it is too low and we reach it.
Those who have been influenced by his writing or presentations or experienced his leadership firsthand understand the importance and utility of his 5C concept, credibility, compelling vision, charismatic communication, contagious enthusiasm, and culture building, to facilitating leadership success and survival. Weese places specific emphasis on the importance of team leadership and leading from an emotional intelligence perspective. Through his words and actions, he teaches others how to effectively engage colleagues so they feel valued, engaged, and respected. It is not lost on him that others are writing and speaking about the merits of a team approach to leadership. It has made sense to him throughout his thorough training and his distinguished career.
He has served in a number of senior leadership positions during his career, including serving as the president of the North American Society for Sport Management and president of the National Deans Councils for both Kinesiology (CCUPEKA) and Health Sciences Deans (CAHSD). He is currently a member of a number of volunteer boards, including the YMCA of Western Ontario and the Sunningdale Golf and Country Club.
He has earned a number of academic and leadership awards throughout his distinguished career, including the top research and leadership awards from his profession, the Queen's Jubilee Medal by the government of Canada in 2002 for his academic leadership and, ten years later, the Queen's Diamond Jubilee Medal in recognition for his leadership and advocacy for exercise and physical activity. In 2014, his alma mater, the University of Windsor, inducted him into its Sports Hall of Fame.
Dr. Weese lives in London, Ontario, with his wife, Sherri; son, Zach; and daughter, Haylee. His passions include golf, hockey, guitar, and gardening.